Developers Getting Started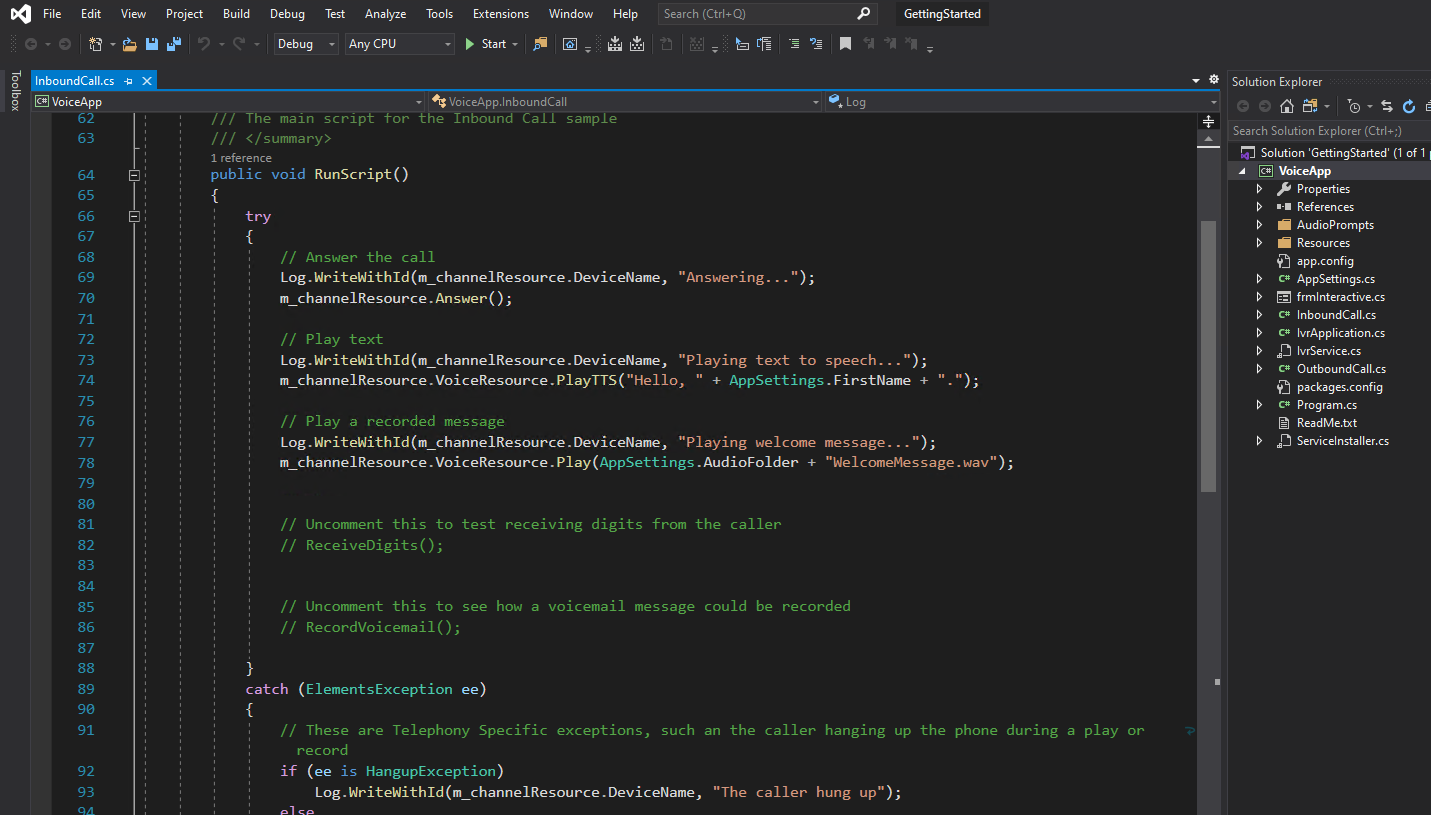 Ready to get quickly into production?
Give one or more of these a try!
Schedule a Free Consultation
Schedule a time with one of our experts for a personalized walk through. Learn what you can do and how.
Download our Demo
Download our Demo and take Voice Elements for a test drive on your own. We are always here to support you and don't forget to check out the documentation and sample apps.
It's free!
Watch Video
Watch our video – Wait . . What?  Watch how easy it is to create a voice app in under 10 minutes!
Easy to Get Started
Start by Choosing a "Sample Solution".  Just press the "Try For Free" button
Compile with Visual Studio.  Make changes as you desire.
Launch your new solution

on our cloud

or

on your own server
Try Voice Elements Now and Love It Forever
Build a voice app in under 10 minutes
It's easy and quick to create voice applications with Voice Elements. You really can build your first app using Voice Elements that fast. It is easier than you think. We also provide lots of examples and apps you can start your project from.
Watch the video and learn how.

They have great support team which is always there to go above and beyond to help you. I love Inventive Labs and their products.

Extreme flexibility and scalability for creating sophisticated telephony applications in a fast, efficient manner.

Voice Elements technology enables us to provide the best possible products to our customers and we simply could not do it without them