Voice API Platform Pricing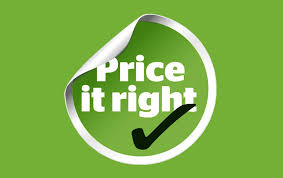 Run your applications in the Voice Elements Cloud. No hardware or software for you to install or maintain. We handle all the infrasturcture for you so you can focus on your applications.
See Pricing
Your Browser is your Phone. Connect your Browser to the Voice Elements Platform and implement any feature available.
See Pricing
See pricing for special add-on features like conferencing, fax, G.729 and more.
See Pricing
Get your own phone number for testing, 100 FREE minutes, access to custom Visual Studio solutions and more. No credit card required.
Get Started Now
On Premise Pricing
Voice Elements is priced by Port. A port is the ability to handle a single call leg at a time. For example, let's say you have an IVR and want to be able to handle 4 concurrent calls. You would need to purchase a 4 port license. In this scenario, if you receive a 5th call then the caller would receive a busy signal.
If you needed to transfer one of those calls out to an agent and "hairpin" the incoming call to the outgoing call, that would require another port for that call leg. So a port is the same as one concurrent call leg.
Can you explain how much it would cost for X?
It can be helpful to run through a few different pricing scenarios to better understand our pricing model.
50 ports of HMP Elements and 50 Ports of WebRTC
WebRTC ports cost the same as HMP Elements ports. This means that you would need to pay for 100 ports. The listed price is $4995.
50 ports of HMP Elements and 20 Speech Recognition Ports
The price for 50 ports of HMP Elements is $3495. 20 Speech recognition ports would cost $200. The total would be $3695.
48 ports of Voice Elements on 2 servers
The prices listed above are per server. Each server would cost $2495, for a total of $4990.
500 ports of Voice Elements
500 ports costs $14095. The breakdown would be 400 ports for $12495 with and an additional 100 ports for $15 each.
Do you have a unique situation the doesn't fit  our pricing model? Contact us at sales@voiceelements.com to discuss, we are here to help you.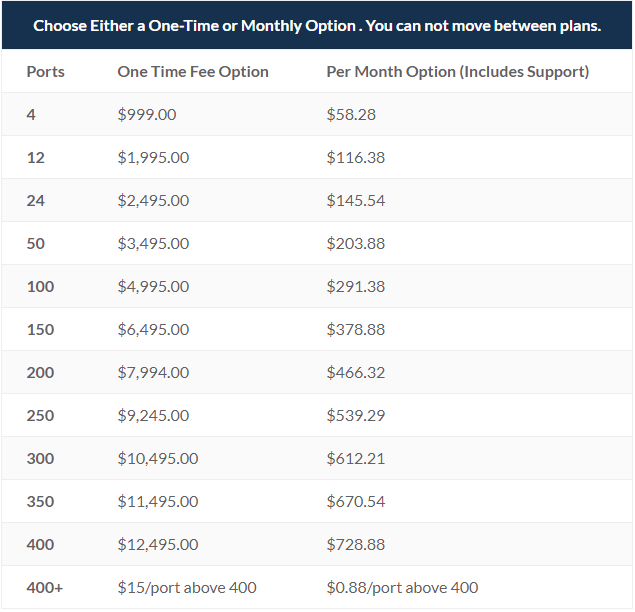 WebRTC Pricing
WebRTC Pricing is also port based.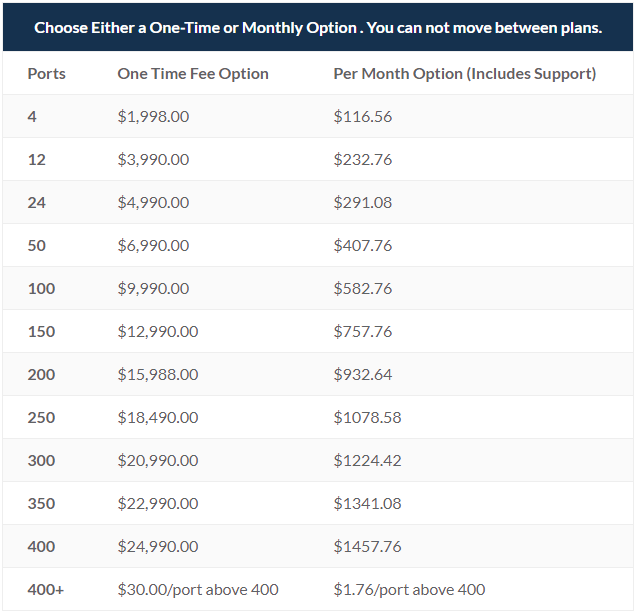 Special Features Pricing
Special Features are also priced per port.
How many ports of a certain feature do I need?
Conference ports, Speech Recognition, and Fax Ports can be purchased in quantities less than your total number of SIP ports. For example, let's say you would like a 100 port system for a call center, and you want to add the ability for 20 people to enter a conference. You would need a 100 port license, and 20 additional conferencing ports. If you tried to add a 21st person to the conference, you would be unable to do so.
This concept works the same for Speech Recognition. You only need the number of Speech Ports that you may use at any given time. For example, in most cases a 50 port speech recognition license would cover a 200 port SIP license because the Speech Recognition port is only used for the brief time that it detects and processes the audio.
To add support for G729 and HD codecs requires that you purchase the same number of ports as you are licensed for. For example, if you have a 50 port license and need to support G729, you would need to buy 50 ports of G729.
Support
Support for the "One Time Fee Option" is an annual cost based on 20% of the list price, and is billed yearly. Enrollment in our support program is optional, but recommended. Support is included with the monthly option. For more information about Voice Elements Support – please visit our support page.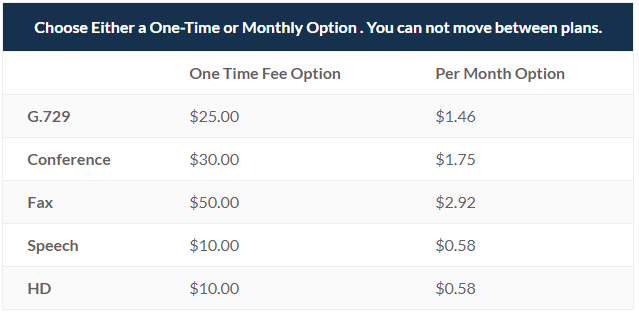 Cloud Pricing
Run your apps in the Voice Elements Cloud.
WebRTC
$.0025 per minute inbound

$.0025 per minute outbound

Includes:

Speech recognition

Text to speech

Voice conferencing

Technical support
Voice (Telephone)
$.01 per minute inbound (DID)

$.01 per minute outbound

$.02 per minute inbound toll free (800 numbers)

DID or toll free numbers are $2 per month

Pricing applies to lower 48 states

Competitive international rates apply

Includes:

Text to speech

Voice conferencing

Technical support
SIP
$.005 per minute inbound

$.005 per minute outbound

Includes:

Text to speech

Voice conferencing

Technical support