Voice API Platform On Premise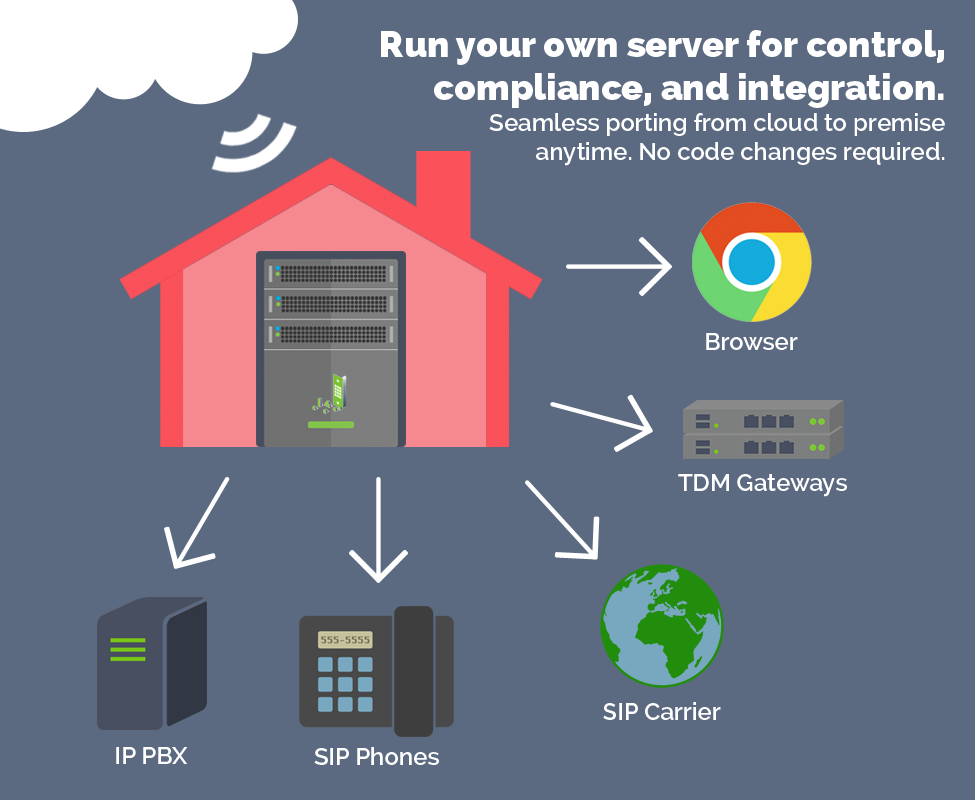 Your System Behind Your Firewall
Its the ultimate in security and privacy.  Your Virtual Machines (VM) behind your firewall connected to your equipment and your carriers.
Connect to your own Switch (PBX)
Wouldn't it be nice to have your IVR, Voice Survey, or Call Center running behind your PBX for easy transfers using SIP Refer's?  Our customers have connected to just about any brand of switch. 
Stop paying those Cloud Bills
Cut your Bill-io.  Sick of paying for every last minute, recording, storage, and call progress fee?  Bring it in-house and $ave.  Control your own destiny.
Scalable
Voice Elements can run more than 1000 concurrent calls with a single server.
Field Proven
More than 300,000 channels sold to on-premise companies powering hundreds of millions of minutes monthly.
Simple Pricing
Sold based on the number of concurrent calls that you would like to make and receive.  Choose either One-Time Fee plus optional support or Monthly Fee with support included. Learn More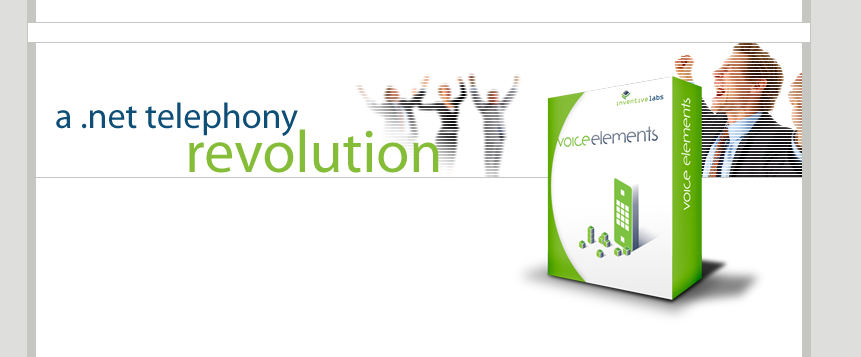 How it works
You need a Windows machine or Virtual Machine.  Sign up for our demo and request On-Premise Access.  Once approved, you will find two new buttons on your customer portal.  One downloads the installer and the other gives you Activation Instructions.
When running the installer, it will ask you for a license key.  You will have been given a 30-day license key.  Just make sure you purchase your production license key prior to the demo key expiring.
After the installer is complete, you will run the Voice Elements Dashboard to open the Sample Application test program.  Initially, you are connected to our SIP Trunking service.  You're welcome to continue using us, or the Dashboard can assist you in adjusting the two .config files to connect to your equipment or carrier. 
Start in the Cloud
When you first start building your new voice app, we recommend you start by connecting to our cloud servers.  That way you don't need to worry about the nuances of VoIP, SIP, and setting up your own server.  Run on your development machine and point to our cloud server.
After you have your application up and running, then it might be a good time to try installing your own server and moving to on-prem.  The only change that your code needs is to point the connection IP to your on-prem server rather than to our cloud server.  It's that easy!