The Voice Elements Dashboard has several SIP and PBX connection options to choose from.  In this article, we cover how to connect to a third-party SIP carrier.
Open the Wizard
Open the Voice Elements Dashboard.  Click Tools and select Launch Wizard.
Connectivity
Select the Connectivity tab.
Select the option Other for Carrier/Gateway/Device.  Several location options will open up.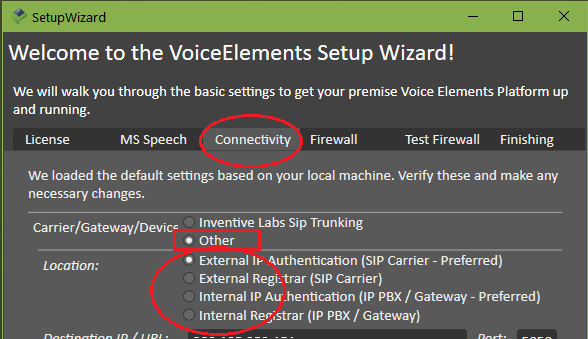 Note: The other connections to an IP PBX / Gateway are covered in the article Connect to your SIP based PBX or Gateway.
External IP Authentication (SIP Carrier – Preferred)
When you select this option, you need to enter the Destination IP or URL of your third party carrier.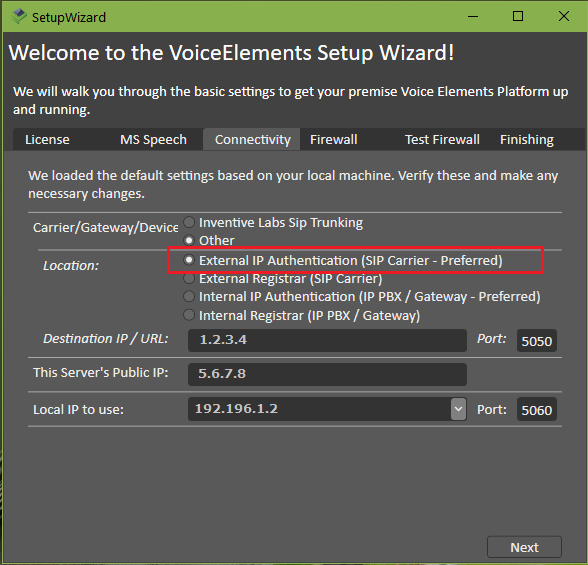 External Registrar (SIP Carrier)
When you select External Registrar (SIP Carrier), enter the information provided to you by your SIP Carrier.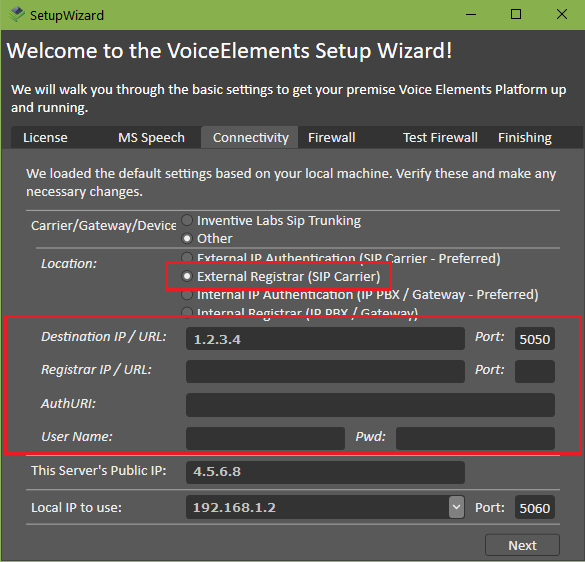 Firewall Testing
You cannot use the wizard's Test Firewall tab when when you select any of these other connection methods.  If you are having firewall issues, this article Firewall Configuration for SIP Trunking might help.
Test Your Connection
The fastest way to test your new connection settings is to run our Sample App.  You can find this in the wizard under the Finishing tab, or in the Voice Elements Dashboard under Tools.  Or you can run your application to test your new connection setup.
Having trouble?
If you run into any issues, you can always contact support.  We're here to help!