Ready to start using Voice Elements' Cloud Services?  Here's how to activate your Cloud Services Production Account.
Activate your Cloud Services Production Account on the Portal
Sign In
View Account information
In the top menu, select Account.

Accept the Rates and Sign the Contract
Select the tab Contract/Rates.
Click the View Rates button.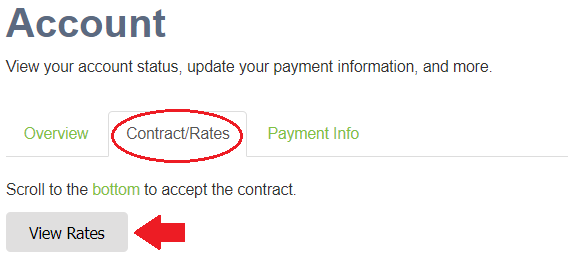 Scroll to the bottom of the contract.  Input your name and click the Sign button.

Enter your Billing Information
Select the Payment Info tab. 
Enter your Billing Address and Credit Card for monthly billing.  Click Save.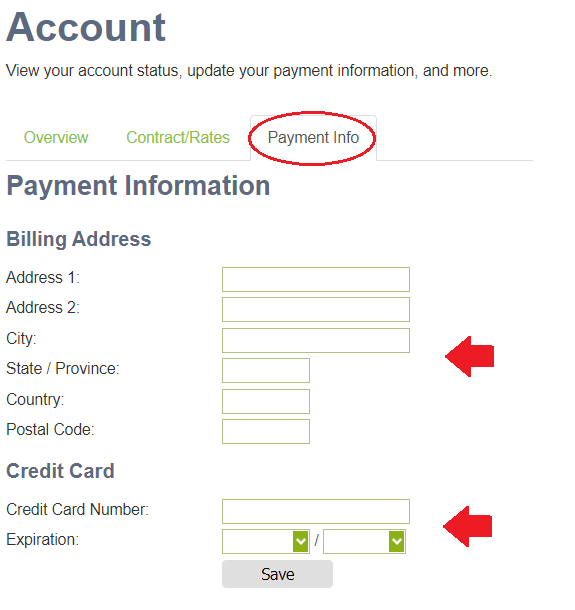 Secure Monthly Billing
Your credit card will process automatically on the first business day of each month and a monthly invoice will be sent to the email address specified on the account.  You may change any of this information at any time to keep your account information up to date.
All billing information is encrypted and secure on our site.
Questions About Your Rates or Invoicing?
Please do not hesitate to contact us about your rates or any line items on your invoice.  We are happy to discuss any questions or concerns you may have.