Powerful Telephony Platform
Combining our .NET voice application toolkit, Voice Elements®, with our own SIP stack platform, the Voice Elements Platform is a compelling VoIP development and deployment environment.
Cost Savings
Serious Cost Savings
Running your telephony application via VoIP in an all-software server means serious cost savings.  Think of the thousands of dollars in hardware you don't have to spend!
Industry Best CPA
Industry Best for Call Progress Analysis (CPA)
Voice Elements Platform maintains the highest call progress analysis (CPA) accuracy in the industry, offering users who are frustrated with competing products a reliable and powerful platform to perform outbound applications.
Broad Platforms
Broad OS and VM Platforms
Support for Windows 7, 8 (32 and 64-bit), Server 2008 and 2012 and Virtual Machines is already included.
Complete Package
One License = Access to the Entire Voice Elements Platform
Voice Elements Platform is bundled with our Voice Elements Toolkit, combining a robust development tool with a powerful SIP platform all in one product. One license is all you need to develop and deploy.
Premise -OR- Cloud
On Premise or In The Cloud
Choose your favorite Visual Studio language, build any voice application, then deploy on site with VE Platform and SIP or in the cloud using our various Hosted Services.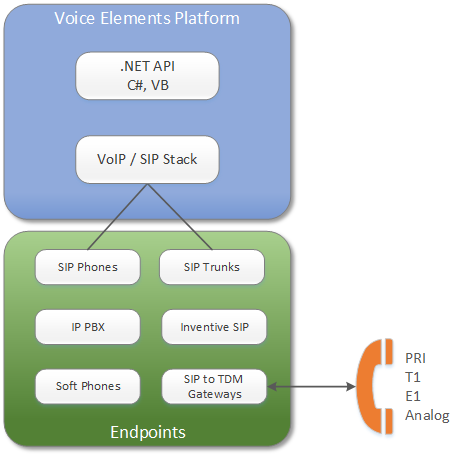 It's a Win-Win!
The Winning Solution
Capitalize on your .NET talent, increase margin on your solutions, and maintain control with a complete platform created just for voice application developers. You have a unique challenge and our tools are tailor-made to make your work easier and more profitable.
Our Demo Has "No Strings Attached"
Give Us a Test Drive!
If you haven't already, we encourage you to test drive Voice Elements today!