To download a 30-day trial of the Voice Elements Developer license, please click here.
This is the same software you will use once you decide to purchase the Developer and Server licenses.
Create Your Demo Account
To begin, you will need to fill out a quick and easy form in order for the license information to be sent to you.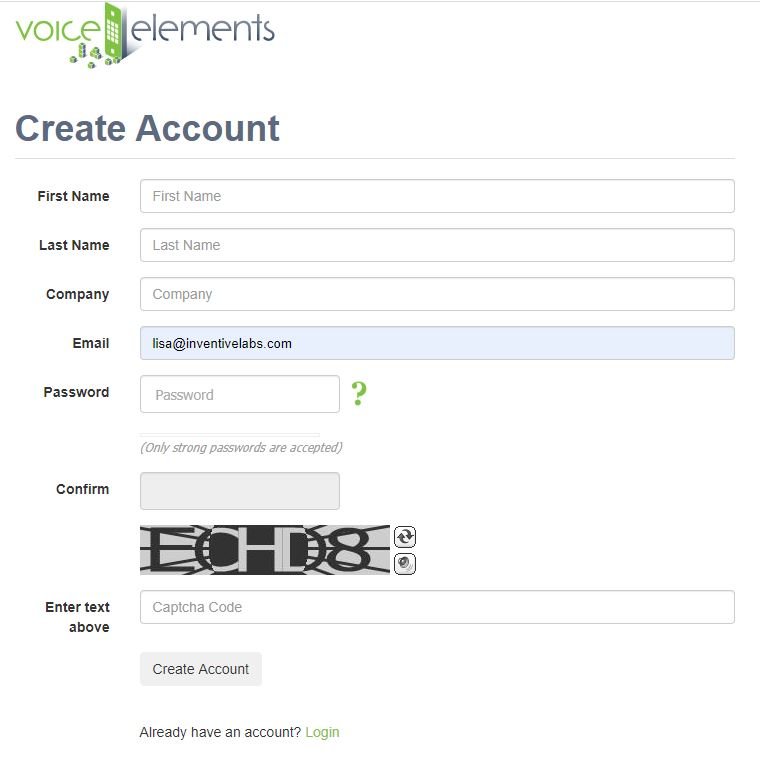 Verify Your Email Address

Find the email verification we sent to you and click the link.  A browser window will open and confirm your email was verified.

Log In To Your Account
Click Login Now!
Enter your log in credentials and click Validate.

Your Demo Dashboard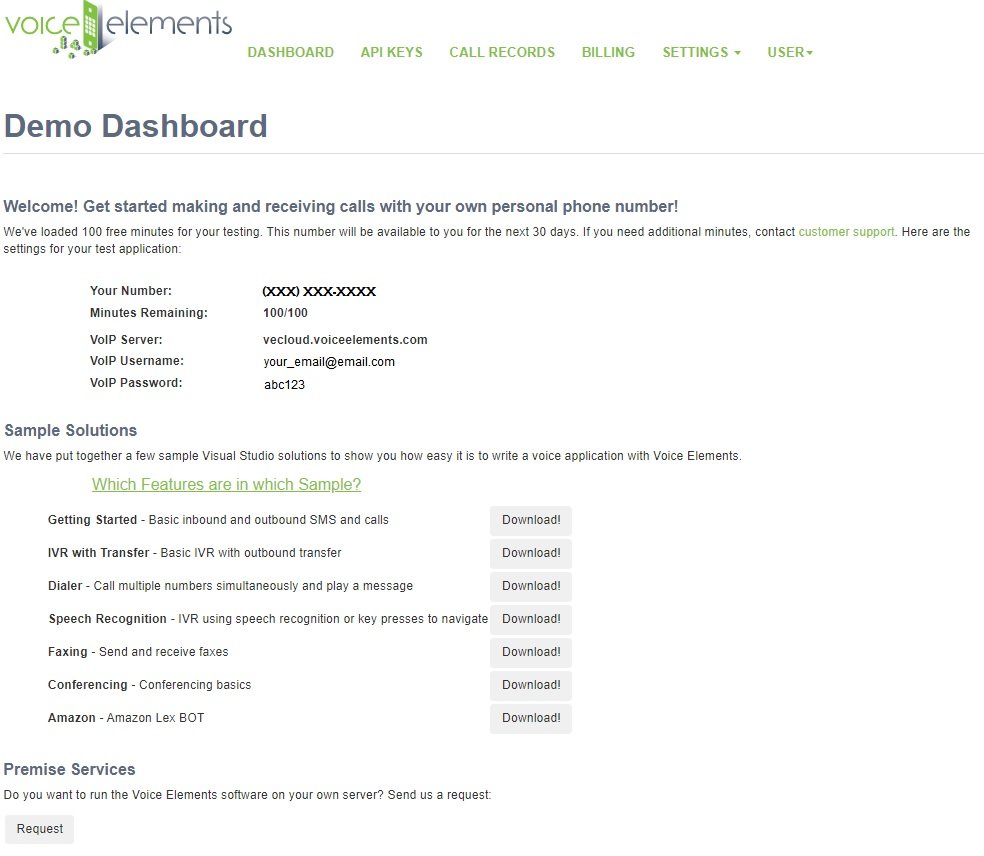 ---
//Once you have completed the form, you should receive an email within one minute with detailed instructions on how to get started.
//The email contains:
Your License Key that you will need during installation.
Your Username and Password that you will need to connect to the Telephony Bank of resources. This Username and Password also gives you access to the Inventive Labs customer licensing portal in order for you to purchase Voice Elements Developer/Server licenses or the Telephony Bank's hosting services.
Your Access code to the Telephony Bank so that you can test an inbound call (important!).
————————
Run executable
————————
Agree to License Terms and Conditions
Check the "I agree" box and click Install.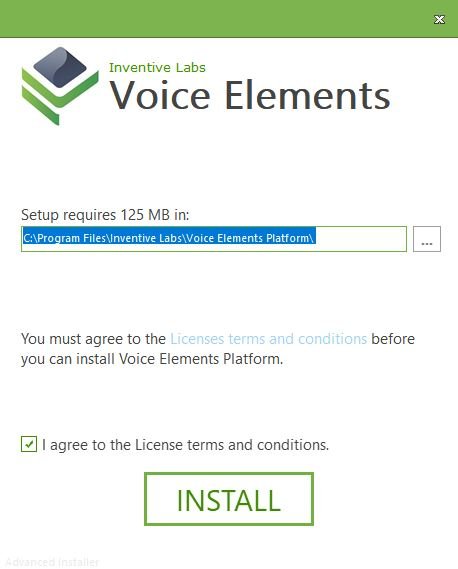 You will see the progress of files being installed.  When the installation is complete, you will receive this confirmation screen: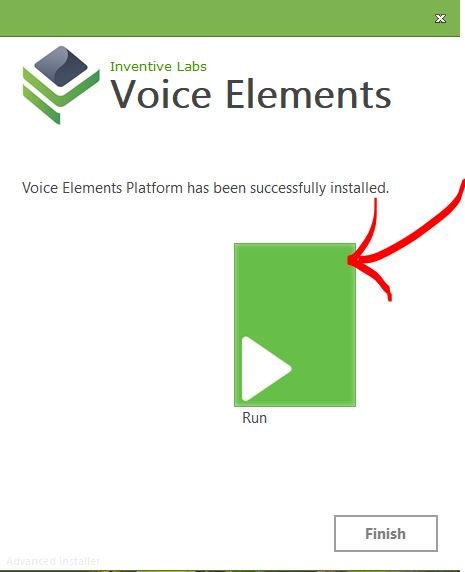 Click the green Run box as indicated by the arrow.